Every wonder what it would be like to fly fish the Truckee River or are you interested in refreshing some long ignored skills?
We are teaching an introductory clinic for a few anglers to break through some of the skills and topics that can be barriers to getting started.
Alex Henderson, RFS instructor/guide, will walk you through key elements that will begin to help you develop an understanding and experience to be self-sufficient on the water and to chase the legendary fish of the Truckee River.
This will be a 3 hour clinic covering the following topics: 
Intro to gear, vocabulary and different tactics/techniques we use on the Truckee River

Discussion of knots and rigging

Instruction of casting mechanics and common casting techniques on the river

Demonstration of reading, approaching and exposure to what to look for on the water.
Here are details of the upcoming clinic
When:  July 22nd – 8am to 11am

Where: Streamside on the Truckee River, Nevada

Who: Alex Henderson, You and only 5 other anglers (6 students max)

How Much: $75/angler – paid at time of reservation

How to Signup: Stop by or call the shop today at 775-323-3474. 
You can email any questions to Alex at [email protected]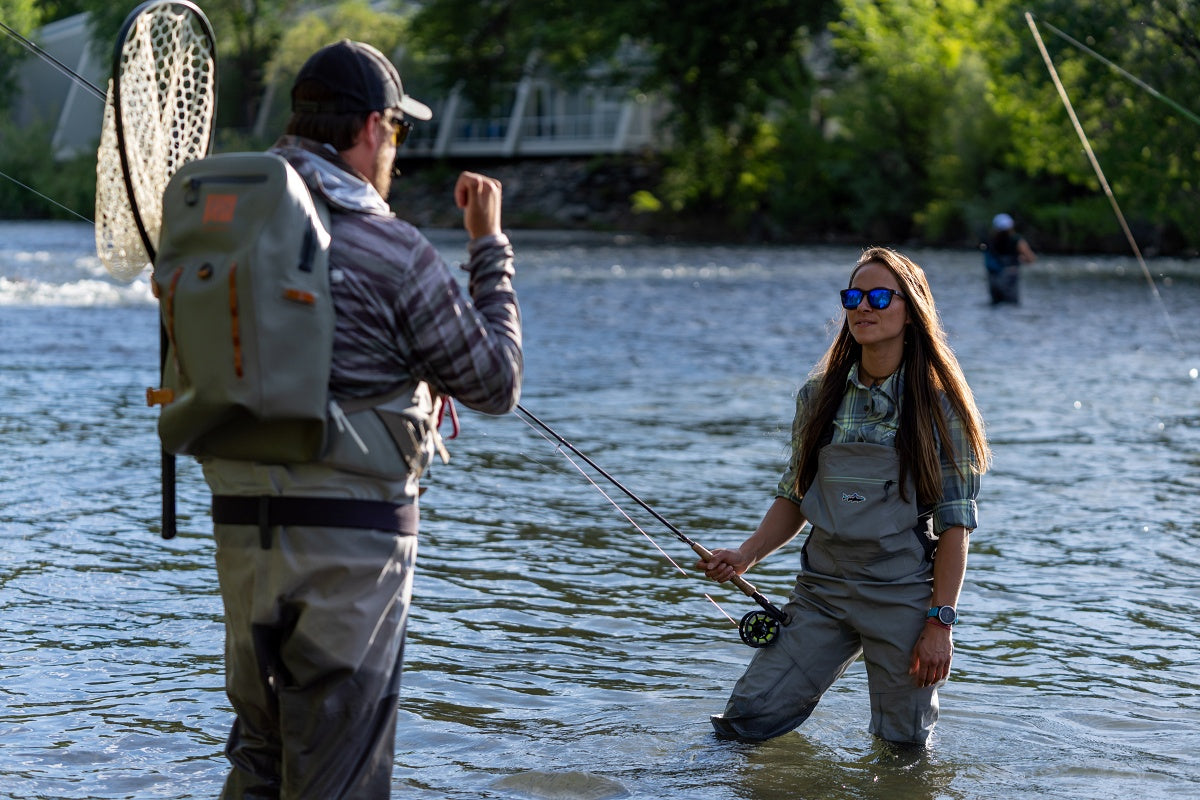 The clinic will be outside and adjacent to the Truckee River. Students must be prepared to be outside in the sun for up to 4 hours. We will provide all of the gear necessary if the student doesn't have any. Please let us know what gear you might need when signing up for the clinic.
Class is limited to 6 anglers to optimize the learning/fun environment.