Flow on the Truckee River has decreased over the last few weeks to fishable levels. The upstream reaches currently have better clarity, while the downstream reaches still have off-color water entering from small tributaries. Thunderstorms have covered the region almost every afternoon for the past two weeks. Conditions on the Truckee should continue to improve as the month of June wraps up. This is the time of year when many locations begin to fish well all at once! With snow melting away from some of our favorite summer fishing spots, it's time to get out, explore, and enjoy the weekend!
The Truckee River has dropped in flow significantly since the beginning of June! The reno gauge has decreased from over 3,200 cfs in early June to around a daily peak of 2,000 cfs now in mid June.  
Those who have fished the Truckee River over the last few weeks have been rewarded greatly for their effort. As discussed in earlier reports, tactics and techniques must change according to conditions. On the Nevada side of the Truckee, bigger flies in flashier colors are still working best. This includes Jigged Streamers such as the UV Polar Jig and Weiss UV Jig. Additionally, the TJ Hooker and Nemec Stone are great choices for anchor flies. These stonefly patterns will continue to heat up as the Golden Stoneflies become more active into late June and July.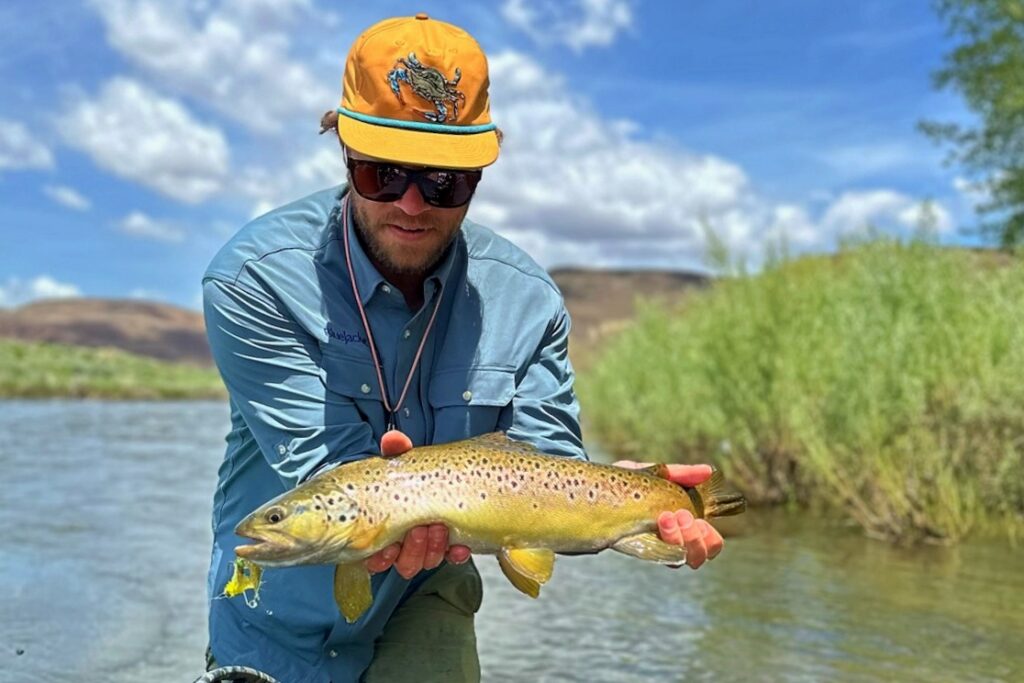 With better water clarity, the California side of the Truckee River has fished best. Water clarity in the last few days has hovered between two to five feet. The conditions are conducive to multiple methods of fly fishing and open up many opportunities for anglers. Caddis, Yellow Sallies, and PMD's all have their time and place through early summer- so make sure to carry variations of these bugs in both surface and subsurface patterns. Additionally, Carpenter Ants have been seen across the Tahoe/Truckee region. This makes for an exciting opportunity to catch fish on the surface. The Mamba Ant is a high floating fly that is capable of suspending a small dropper when the situation warrants it. The Flying Ant is another pattern that works great when fish are keyed on this hatch. This fly is best fished as a single dry when a subtle presentation is key.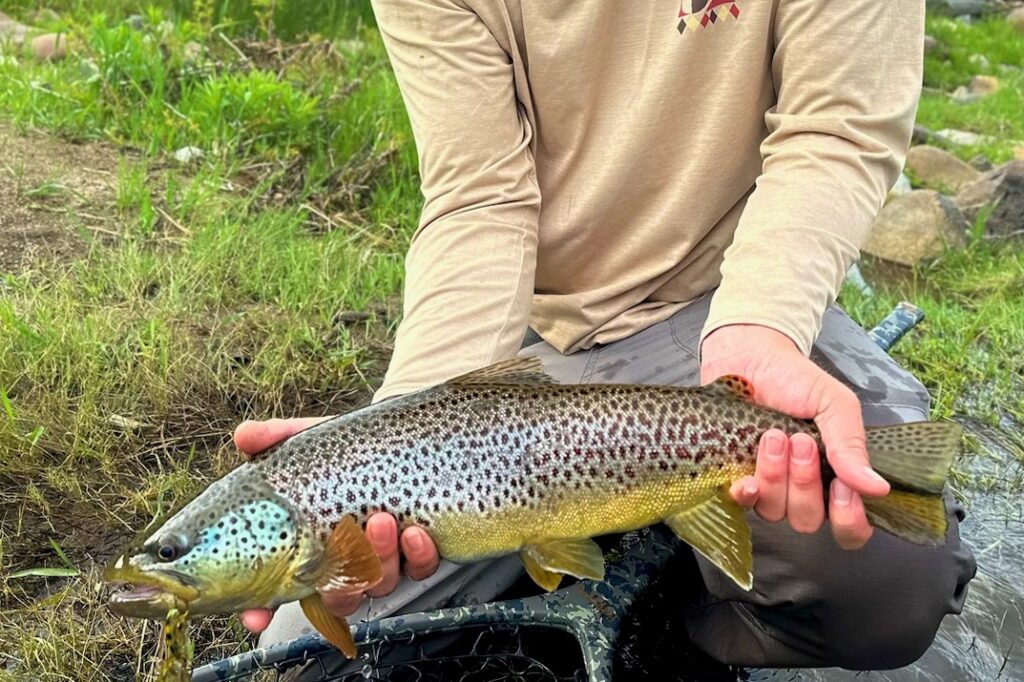 Streamer fishing is a common topic of conversation during early summer, and for good reason! With flows continuing to hover around 1,000-2,000 cfs, trout are pushed out of their typical holding spots. When targeting large fish, streamers such as the Barely Legal and Sparkle Minnow are great choices. These flies get down quickly and grab attention with movement and visibility. Both of these patterns can be fished on either a floating line or sinking line depending on the water you are fishing.
We anticipate a gradual decline in flows continuing through the end of the month. With improving conditions, opportunities will continue to expand day by day when fishing the Truckee River.
Flies we Suggest: UV Polar Jig, Weiss UV Jig, TJ Hooker, Nemec Stone, Neon Jig, Duracell, Fire Starter, Mamba Ant, Flying Ant, Barely Legal, Sparkle Minnow
Other Local Waters 
There are too many regional fisheries to list that are fishing well now! Many Truckee River Watershed lakes are fishing well now as runoff has slowed a bit. There are opportunities to catch Lahontan Cutthroat, Rainbow, Brown, and Smallmouth Bass all in a day right now. On many of our regional lakes, leech patterns have worked great when fished near structure. Depending on the species you are targeting, you may find concentrations of fish towards inlet areas where cold water enters a reservoir. This is a great time to go explore our regional lakes and try something new.
The well-known Lake Almanor Hexagenia Mayfly hatch is about to happen- and has many anglers excited. Lake Almanor is only a two hour drive from Reno; making day trips doable. This hatch builds through mid June into the end of the month and typically peaks around the 4th of July. The "Hex Hatch" is quiet through most of the day, only occurring at the end of the day around sunset. Typically the best time to fish Hex dries is between 7:00 pm and 9:00 pm. While the dry fly window is limited, anglers can catch large rainbow and brown trout below the surface. This time of year calls for fishing depths of twenty to thirty feet. Most often, anglers will either strip on a full sink line or utilize a slip indicator setup to fish these depths. Swing by the shop and were happy to show you how to rig for this style of fishing. The Hex Hatch coincides with large trout being caught- so it's a hatch you won't want to miss!
Midwest Bucktails
We recently received a shipment of the best bucktail around. The quality of Midwest Bucktails is unmatched in the industry and works great for a variety of flies covering many different applications. Each package is full of long,full material. Currently, Midwest Bucktails are available in six colors: White, Tequila Sunrise, Chartreuse, Blue Steel, Sea Foam, Yellow. With more colors coming soon!
Click the link below to view a video by Fly Fishing The Ozarks. This video discusses tips and techniques for tying with bucktail.
Fly Tying Tips – Bucktail – YouTube 
4 Tips for Fly Fishing With Kids
With Father's Day this Sunday, we wanted to provide a few tips on getting your kiddos out on the water to create a day you both remember.
How old do children need to be to begin fly fishing?
Click the below to read our latest article.